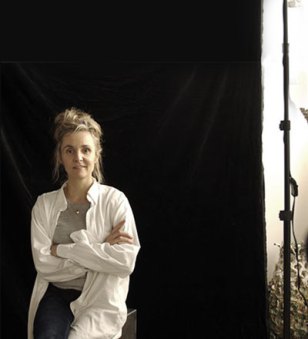 Susan Collett is a graduate from the Cleveland Institute of Art, Ohio U.S.A. earning a BFA degree in Printmaking with a Minor in Ceramics. Since 1993 she has run a full-time studio art practice in downtown Toronto. Public and private gallery exhibitions and commission work sustain her full-time practice.
Large-scale clay sculpture and printmaking has become the focus of her work.
The clay works are hand-built of earthenware paper clay and multi-fired to achieve a complex patina of surfaces. The monoprints are printed from plates made of stitched industrial grade roofing copper incorporating embossed relief.
Her work was recently included in the Toronto International Art Fair 2013 & 2014 with Sandra Ainsley Gallery, accepted to the Korean Biennale 2015 & Taiwan Biennale 2012, International Triennial of Silicate Arts, Kecskemet, Hungary 2011, Sevres Porcelain Museum, Paris, 2010, and an honourable mention at the CEBIKO International Ceramics Biennale in Korea 2009. She has exhibited at SOFA Chicago & New York, Palm Beach and the Toronto International Art Fair.
In 2009, Collett was invited by the ceramic Association of Israel to conduct a Master workshop near the Dead Sea and various invitations to give presentations on her work at The Gardiner Museum of Ceramic Art, Toronto, Hangzhou Art & Design Academy, China and Concordia University in Montreal and California
State University, Long Beach among others. Her work has appeared in Ceramic Review, Ceramic Art & Perception, Ceramics Technical, Canadian Art and various catalogues and publications.
Collections Include:
Kasturbhai Lalbhai Museum India (2016) Canada House, Trafalgar Square London (2015) Montreal Museum of Fine Arts (2015), The Gardiner Museum of Ceramic Art (2008), The Tom Thomson Memorial Art Gallery (2006), The Canadian Clay & Glass Gallery (various), The Queen Elizabeth Hotel (2006), Montreal, Ernst & Young, Toronto, Trump Tower Miami (2010), The Four Seasons Hotel (2012), Toronto, Aimia, Toronto (2013) & Montreal (2014) and The Canadiana Collection of the Official Residencies of Ottawa, Rideau Hall (2009) where the sculpture Filigree was placed in the private office of the Governor General of Canada.
Collett exhibits at the Sandra Ainsley Gallery in Toronto, Oeno Gallery– Prince Edward County, Ontario,
Christine Klassen Gallery Calgary and Galerie Elena Lee, Montreal
2016-2017 working on new bodies of print and clay sculpture for exhibitions at:
Galerie Elena Lee, Toronto International Art Fair, Karl & Helen Burger Gallery at the Kean University Galleries in New Jersey, Sandra Ainsley Gallery
She received her letters from the IAC, International Academy of Ceramics in 2007
and her RCA, Royal Canadian Academy of Ceramics in 2008.
Press
"..just as you've decided the material is essentially an earthy colourlessness everywhere, you see that it actually teems with colour, sparkles and scintillates with it, but not in a winningly decorative way. The colour is a sort of rare treat— like the rainbow iridescence that shimmers atop an oil spill, or on the belly of a fish. By which I mean that Collett's colour is and is not immediately discernable, and seems to depend on where you stand and when and at what angle you peer into the oatmeal depths of these mighty yet fragile, basket-like vessels."
Gary Michael Dault, Toronto
"…luminescent ceramic vessels so delicate they seem fragile. yet rooted-an aesthetic contradiction that expresses the dualities of light and form, strength & fragility."
Elena Lee, Galerie Elena Lee, Montreal